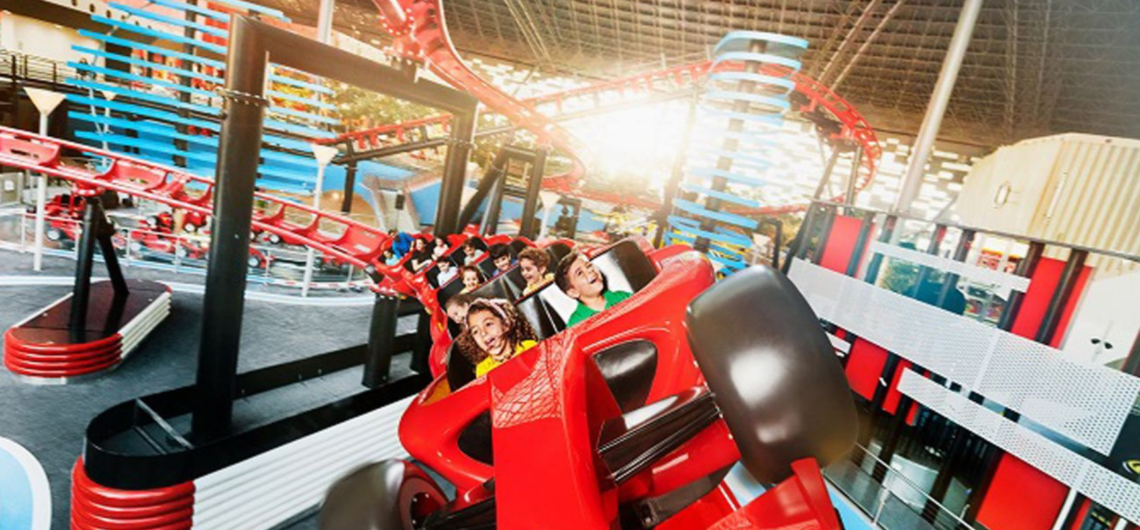 Discover Unrivaled Thrills and Imagination at Abu Dhabi's Premier Theme Parks
Welcome to a world where excitement knows no bounds and imagination takes flight – Abu Dhabi's extraordinary theme parks. Nestled in the heart of this vibrant city, our collection of world-class theme parks promises a journey that transcends the ordinary, offering an unparalleled fusion of entertainment, adventure, and wonder.
Ferrari World Abu Dhabi: Where Speed Meets Spectacle
Get ready to rev up your senses at Ferrari World Abu Dhabi, the ultimate haven for speed enthusiasts and thrill-seekers. Step into a realm of automotive excellence, where the iconic Ferrari brand comes to life through cutting-edge attractions and heart-pounding rides. Feel the rush of adrenaline as you race on Formula Rossa, the world's fastest roller coaster, or experience the G-force on Flying Aces, a coaster inspired by the legendary "ace" drivers of Ferrari.
Warner Bros. World Abu Dhabi: Immerse Yourself in Fantasy
Embark on a journey into the world of iconic characters and beloved stories at Warner Bros. World Abu Dhabi. Let your inner child roam free as you explore themed lands dedicated to superheroes, cartoons, and timeless classics. From Metropolis to Bedrock, Gotham City to Cartoon Junction, every corner offers an immersive experience that's a symphony of excitement and nostalgia. Dive into the action on exhilarating rides, meet your favorite characters, and create memories that'll last a lifetime.
Yas Waterworld: A Splash of Adventure and Aquatic Fun
Escape the desert heat and dive into a world of aquatic wonders at Yas Waterworld. This thrilling waterpark boasts an array of attractions, from high-speed slides to lazy rivers, wave pools to interactive play areas. Dare to take on the Jebel Drop, a heart-stopping slide that will leave you breathless, or embrace the twists and turns of Dawwama, one of the world's largest hydromagnetic tornado water slides. Whether you're seeking adrenaline-pumping adventures or laid-back relaxation, Yas Waterworld has it all.
Discover Oceanic Wonders: SeaWorld Abu Dhabi
Dive into a world of marine marvels at SeaWorld Abu Dhabi. Explore vibrant habitats, witness captivating shows, and experience thrilling rides. Engage in conservation efforts and create lasting memories in this aquatic paradise. Book your SeaWorld adventure today and be enchanted by the beauty of the sea.
Explore Abu Dhabi's Theme Park Paradise
Abu Dhabi's theme parks offer more than just entertainment – they're gateways to unbridled joy, shared laughter, and unforgettable moments. Whether you're a thrill-seeker, a fan of iconic characters, or simply looking for family-friendly fun, our theme parks deliver an immersive experience that caters to every age and interest.
Book your tickets now and embark on an adventure that transcends reality. Abu Dhabi's theme parks are more than destinations – they're the epitome of boundless imagination, unshakable laughter, and the promise of a journey like no other. Get ready to create memories that will forever be etched in your heart and soul.
Theme & Amusements Parks in Abu Dhabi